RATINGS
The rating for the multihulls class is a time-on-time system.  To obtain the corrected time, multiply the elapsed time by the rating.
If you are not listed below and need to have your boat rated, please contact Kiyoshi Mizuuchi at kmizu@helix.nih.gov.
CMA has verified that those on the below list have paid their racing dues for 2023 or have been granted a courtesy rating.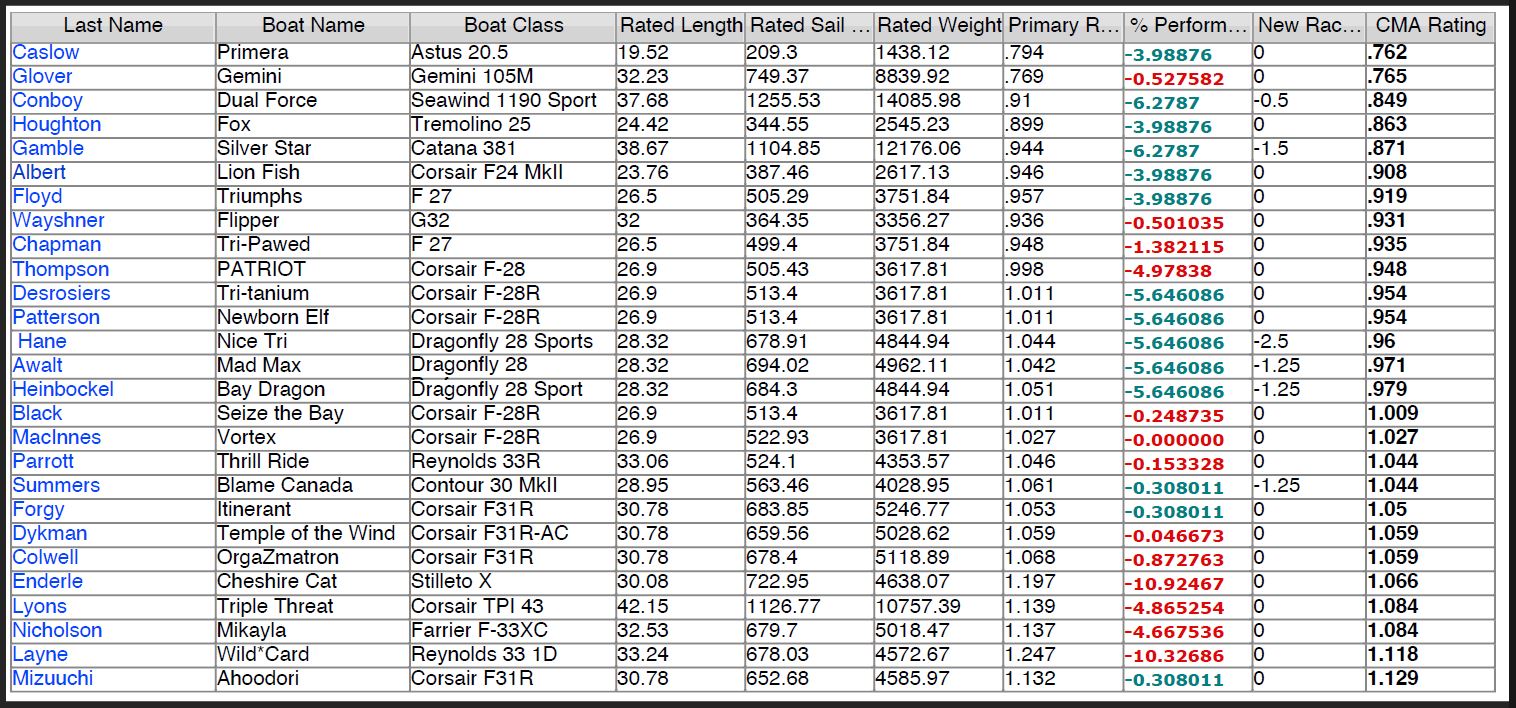 Updated as of 5/27/2023
Download Ratings in .pdf HERE